May 27th, 2010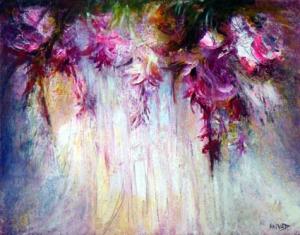 Colour can be used for balance and healing, stimulating inspiration and meditative states, enhancing energy levels and for bringing about deeper levels of awarness. Composer Wagner, for instance, found that purple, curtains fringed with gold inspired his music.

The power of colour has been recognised througout the centuries and each combination has its own unique attributes.

May 27th, 2010
Over the past few weeks I have truly experienced the saying "If you do what you are passionate about, work doesn't really feel like work". My art is a passion and I enjoy the time when I am working.

What kind of work or career would YOU ideally pursue? What are you truly passionate about? What do you love doing so much that you are willing to invest time and energy into making it a success? You know, life is not a dress rehearsal. Make sure you either do what you love, or at least are working towards making that a reality. It may sometimes need a leap of faith or some very brave action from your part to move towards the life of your dreams, but it will be worth it! I invite you to have a really good brainstorm about the things you are passionate about doing, and how you can make it a reality.

May 27th, 2010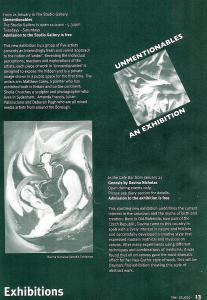 "Genesis"

Exhibition by Davina Nicholas - From the 21st of January - Churchill Theatre, Bromley, Kent, UK

This is a startling new exhibition with the current interest in the unknown and the myths and births of creation. A creative style, that expresses matters mythical and mystical on canvas.

Every life is a rich storehouse of experience. We live not, in an epoch of chaotic decay. Every life is a symbol of promise, streaming forth, from a realm where no one is a stranger. Where Love blossoms for the One and Truth for the many.